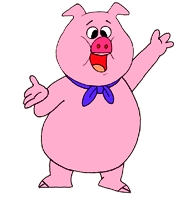 Buta is a pig who hangs out with Pierrot in the 1972 series. His name literally means "Pig" in Japanese.
While he didn't appear in the 2013 series he is mentioned.
In the episode "The Bazaar is a Great Success", He And Deppa got their noses twerked by the bees.