Jurassic World: Dominion Dominates Fandom Wikis - The Loop
Play Sound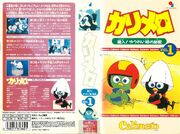 Calimero (1992 series) is the third full-length animated series starring Calimero.
Series overview
[
]
In this series, Calimero, along with Priscilla and Pierrot/Peter (who becomes Calimero's friend in this series), form a junior investigative reporting team called the Green Team, along with new friends Valeriano (also known as Giuliano), Suzy, and Rosita, and they investigate mysteries and report on them for a network called TV Condor.
Production
[
]
This series was also produced by Toei Animation, and consists of 52 episodes, which aired on TV Tokyo from October 15, 1992 to December 31, 1993.
Unlike the previous series, this series had several Japanese VHS releases.
Episodes
[
]
Assault! Beat the Pirate Ship

Excited! Friendship Concert

Duel! Catch the Stagecoach Robber

Large Melee!? The Old Woman and the Grand Prix

Targeted Witness Giuliano

One-shot Crisis! Great Escape from the Fire

Appearance! Great Inventor of the Century Do Vinci

Great Discovery! I Saw a Dinosaur on the South Island

Genius!? Peter is a Great Artist

Well Done!? Suzy is a Great Jockey

Found! The Abominable Snowman of Legend

Calimero Goes Into Space

Searching! The Disappeared Mermaid Princess
Discovery! Mysterious Treasure of Do Vinci Home
Rosita's Big Aerial Circus
Adventure in the Magic Country
Watch out for the Selfish Boy!
Let's go! Big Race in the Camp
Big Love Affair!? The Runaway Bride
Showdown! Little Kid Street
Mobilize! Calimero Rescue Team
Tracking! Moving Large Lizard
Go for it! We are Stars
Traveling! Our Steam Locomotive
Large Fever at the Carnival!
Calimero's Pottery Training
Close Call at the Department Store
Exploring! The Mysterious Phantom Island
Giuliano Flies in the Sky
Makeover! Suzy is an Idol?
Great Adventure in the Primitive Age
Passionate! Girls' Baseball
Peter's Big Part-Time Job Plan
Invisible Man Peter Exposed?
Large Building! Suzy, a Palace of Dreams
Flat-out run! Even if Tracking the Real Culprit
Big Investigation? Peter and the Clumsy Criminal
The Search for the Rainbow Firefly Phantom
Big Introduction! Calimero's Superpowers
Revealing the Mystery of the Trick!
Seabed Exploration! Lifting up the Sunken Ship
Adventure of the Microscopic World!
Giuliano's Directorial Debut!
Videos
[
]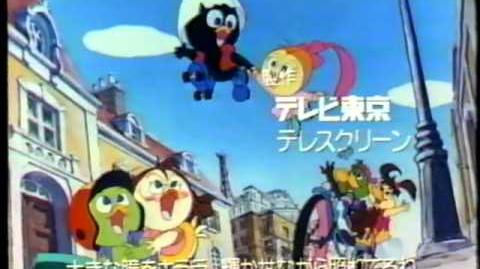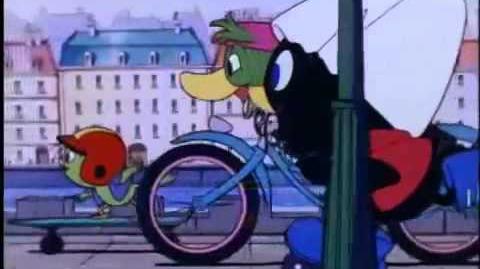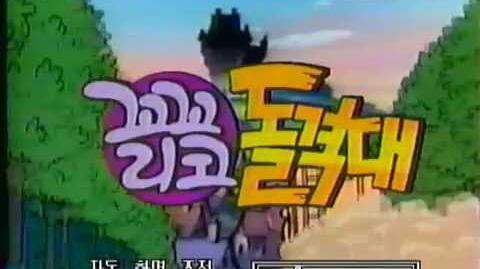 External Links
[
]