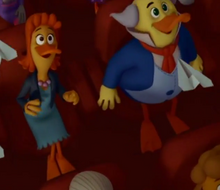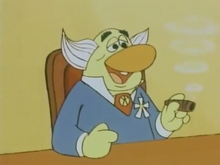 Mr. and Mrs. Paperazzi are the parents of Pierrot.
His dad's name is Abrosio and his mom's name is Eudora.
Mr. Paperazzi owns a department store in the 1992 series and a grocery store in the 2013 series.
In the 1972 Series, Abrosio Paperazzi wears a blue shirt, attached to a matching Dandelion, wearing blue pants.
And Eudora Paperazzi wears a Pink, celebrity dress and a necklace until she looks pretty in the 1972 series.
Although they have appeared in the 1992 series, they're obviously intact to Pierrot's dangers.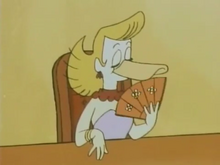 Abrosio smokes into his smoking pipe which means he could keep smoking.
Eudora uses a fan to chives to make her warm.